Date of Production
1971
Duration
Run time: 13m 33.0s
Summary
The film focuses on an outdoor rally speech being given by W.A. (Tony) Boyle, then-president of the United Mine Workers of America. At the time of the event, Boyle was under indictment for misuse of union funds and the 1969 murder of Joseph Yablonski and his family, which had brought the union to national attention. Boyle's speech at the miners' rally is intercut with scenes at a mine and interviews with working and disabled miners.

The film contrasts Boyle's statements with those of the reform movement, exposing the weaknesses of the union under Boyle's leadership. Two years after the event, rank and file union members rejected Boyle's leadership and elected Arnold Miller as UMWA president. In 1973, Boyle was sentenced to life in prison for his involvement in the Yablonski murders.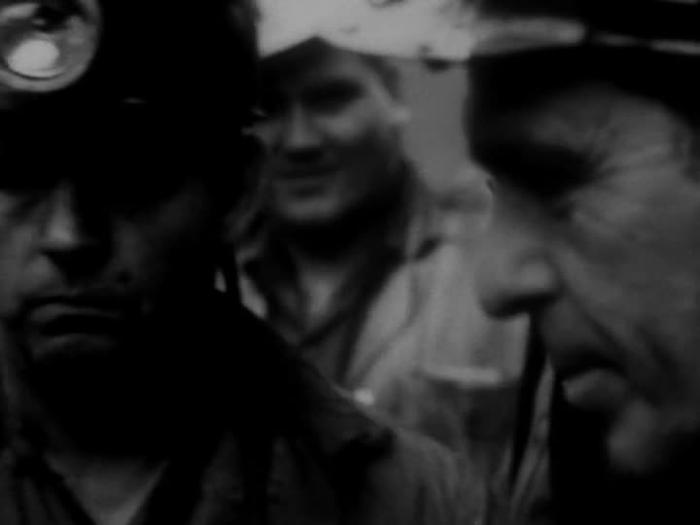 Creators
Mohn, Dan (directed by)
Zickafoose, Ben (directed by)
Contributors
Mohn, Dan (edited by)
Zickafoose, Ben (edited by)
Adams, David Ansel (camera operator)
Zickafoose, Ben (camera operator)
Description
The film was directed by Ben Zickafoose and Dan Mohn. Dave Adams, Roland Brown, Marty Newell, and Herb E. Smith assisted on the production.

The miners' rally was held at Big Stone Gap, Virginia, during the summer of 1970. Footage at the mine and the interviews with miners were shot during the fall in southern West Virginia.
Names (Library of Congress)
Boyle, William Anthony, 1904-1985
Topics (Library of Congress)
Labor unions
Georgaphical Areas (Library of Congress)
Genre (Library of Congress)
Related Collection
United Mine Workers of America 1970: A House Divided materials, c.1971
Related Places
Big Stone Gap, VA
West Virginia