Date of Production
1982
Duration
Run time: 27m 20.0s
Summary
This program is comprised of stills and audio adapted from a slideshow, the original format of this production. Clinchco was a racially integrated coal camp in Dickenson County, Virginia, built by the Clinchfield Coal Company in the early twentieth century. This production includes historic photographs and oral histories of residents who recount attempts by the UMWA to organize the town, mining conditions and life during the boom years.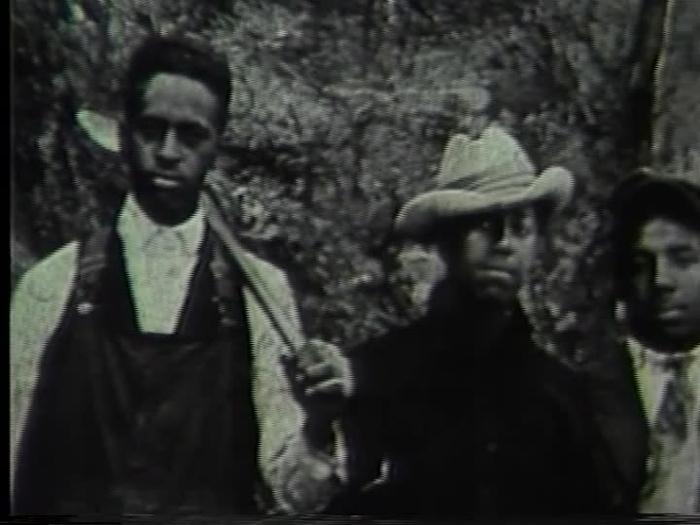 Creators
Baker, Susan (directed by)
Appalshop, Inc (produced by)
Baker, Susan (produced by)
Contributors
Carawan, Guy (musician)
Boarman, Andrew F. (musician)
Baker, Etta (musician)
Rucker, Sparky (musician)
Sumner, Marion (musician)
Tucker, George (musician)
Short, Ron (musician)
Wright, Jack (musician)
Description
Producer and Director: Susan Baker
Studio Engineer: Jeff Kiser
Technical Consultant:  Andrew Garrison
Family and Archival Photographs: Marie Vanover Tate, Dennis Reedy, Bascome "Bear" Deel, Earl Gilmore, Mrs. W. G. Mitchell, Curtis and Earl Tiller, Alice Lloyd College, North Carolina Archives, Mrs. Richard Hassinger, U.S. Steel Corporation. Advisors and Consultants: Dr. E. L. Henson, Dr. William Turner, Ronald Heise, Donna Lawrence, Edward Cabbell. Interviewees: Margaret Anderson, Bascome "Bear" Deel, Betty Deel, Carson Edwards, Earl Gilmore, Ethel Rose Hall, Dolly Rose Mullins, V.A. Mustard, Dennis Reedy, Dr. William Turner, Curtis Williams, Floyd and Lucille Whittaker.

Music: 
"West Fork Gals" Guy Carawan
"Whoa Mule, Whoa" Andrew Boarman
"John Henry" Etta Baker
"John Henry" Sparky Rucker
"Protect the Innocent" Fuzzy Mountain String Band
"Dragging the Bow" Marion Sumner
"Thirty Inch Coal" (Paxton) George Tucker
"Black Gold" (Kahn) Wry Straw
"Which Side Are You On?" (Reese) Ron Short
"Last Train from Poor Valley" (Blake) Jack Wright
"Going Home" (Short) Ron Short
 
Special Thanks to: Jeff Kiser, Dennis Reedy, Ron Short, Maxine Kenny, Andrew Garrison, Don Baker, Jack Wright, Sandy Hogg
 
The major portion of funding was provided by the Virginia Foundation for the Humanities and Public Policy. Additional Funding was Provided by: The Virginia Commission for the Arts, Appalwow, the "We Shall Overcome" Fund.
Topics (Library of Congress)
African American coal miners
Georgaphical Areas (Library of Congress)
Virginia
Related Collection
Clinchco: Story of a Mining Town materials, c.1982